"We are two friends with a passion for bringing our client's dreams to life." –Sheryl Estes, boxLIFE
It all started in 2014 when two entrepreneurial-minded women blossomed their friendship into a tangible company idea that would change not only their lives, but all of our lives for the better. With a background playing and coaching college basketball, Jane't Howey and Sheryl Estes had been longtime friends in the same circles for years. When recycled shipping containers were first making their appearance in the U.S., both Jane't and Sheryl's wheels were turning. Sheryl recently had an apartment complex burn down, and was looking to replace it with a shipping container structure. Jane't had three sons headed to college and thought of the containers as the perfect venue for affordable housing near campus. After a chat by the fire in Jane't's backyard, the two embarked on starting boxLIFE together. Founded in 2014, boxLIFE has become a formidable brand in upcycled shipping containers. The team has worked with top brands across the country, big and small.
"There is no project too small or too big for us. No matter the size of the project, our attention to detail, design, and custom branding remains the same." –Jane't Howey, boxLIFE
boxLIFE has transformed boxes into experiential marketing centers for sports, entertainment, and event companies such as Stephen F. Austin State University, The University of Texas at Dallas, Austin Peay State University, Texas Tech University, AT&T, H-E-B, The Omni Hotel, Pandora Radio, Jameson Irish Whiskey, Absolut Vodka, Barefoot Wine, Corona, Cabo Wabo Tequila, Seagram's Gin, Avion Tequila, Martell Cognac, Chick-fil-A, Progressive Insurance, Wingstop, Ashley Furniture, John Deere, Legends Hospitality, Picnik, Mozart's Coffee and more.
They have had such great success with the boxes, that Jane't and Sheryl have set a new standard for the marketing industry in all sectors, especially in sports and entertainment. No longer do folks have to experience a game from the suite level above the field. With boxSUITESTM, fans can now experience the game on the field at a football game or other sporting event. The portable boxSUITESTM are customized fully with client branding and built out according to client specifications. This concept has worked not only at games, but also for music festivals, tailgating and concessions. Legends Hospitality has made use of boxLIFE for concessions at large stadiums. Absolut Vodka and Martell Cognac conducted a marketing activation with boxLIFE at the Super Bowl in 2019 and will be headed to the next two upcoming Super Bowls. You may have seen boxLIFE at a New Orleans Saints, Atlanta Falcons, Houston Texans and a Baltimore Ravens game!
boxLIFE has also been to several events and festivals including New York Pride Week, Houston Pride Week, Albuquerque International Balloon Fiesta, Stagecoach Festival, Beale Street Music Fest, New Jersey Seafood Festival, Carolina Country Music Festival, Citadel Country Music Festival in Pennsylvania, Trail of Lights in Austin, Texas, Formula One at Circuit of the Americas, Taste of Colorado, WEFest in Detroit Lakes, Michigan, American Royal World Series of BBQ in Kansas City, The Buffalo Wing Festival in Buffalo, New York, and SXSW Music Festival. Pandora Radio, iHeart Radio, Barefoot Wine, Progressive Insurance, and Cabo Wabo are just some of the well-known brands that have trusted boxLIFE with their experiential marketing activation at a festival or large event.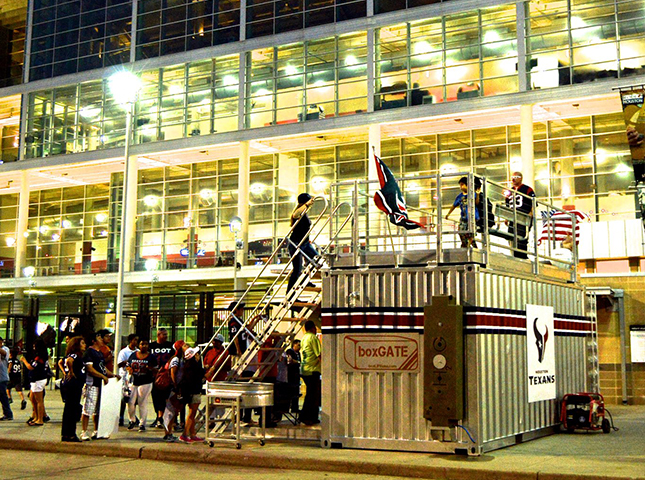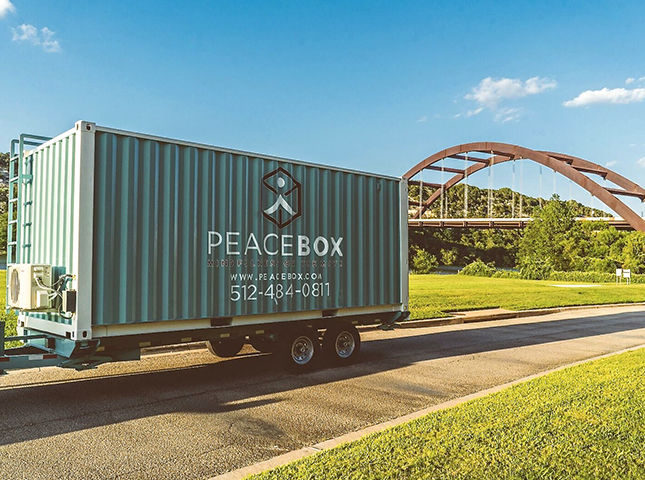 "We think as big as our clients do. Nothing is too out of the box for our boxes here at boxLIFE." —Jane't Howey, boxLIFE
Our team is relentless when it comes to meeting and exceeding client needs. We leave no stone unturned in the process of working with our clients to bring their vision to life. boxLIFE is a turn-key experiential marketing solution. We have thought through everything from design to construction to architecture to transportation and delivery to event logistics. Our team handles it all for the agreed upon flat rate. We have engineers, welders, contractors, foremen, and more ready to go for each project that comes through boxLIFE doors.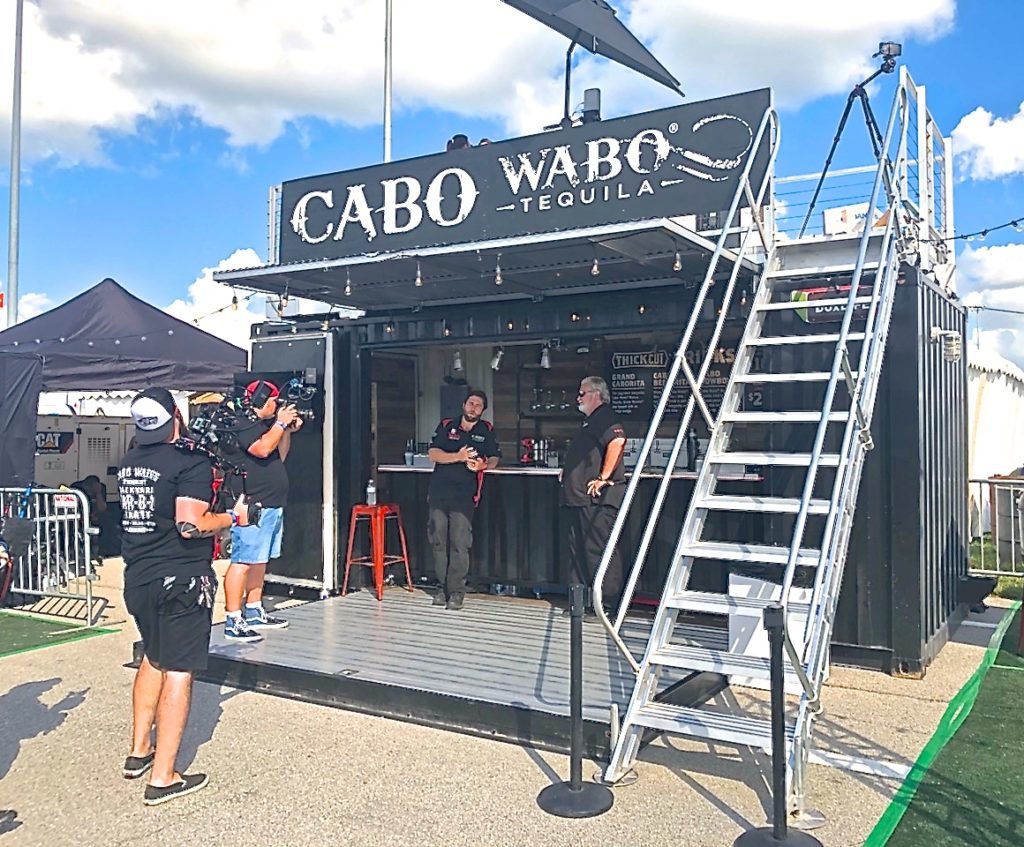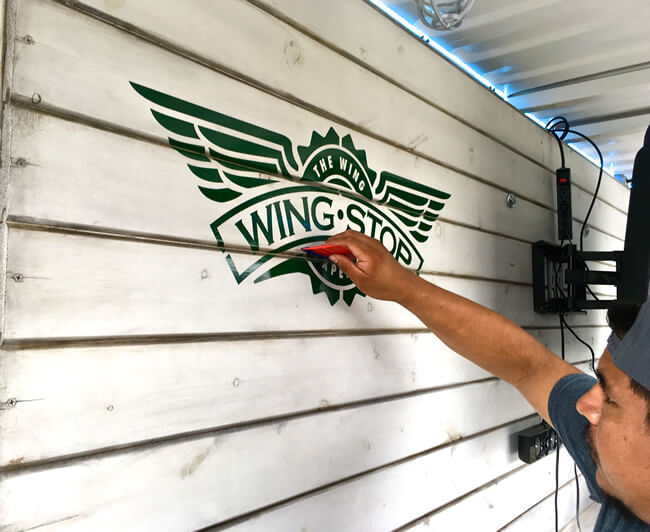 "At the end of the day, what is in the best interest of the client is in the best interest for us." –Sheryl Estes, boxLIFE
With a home base in Austin, Texas on three acres by the lake, boxLIFE has the land it needs to house its boxes. The team can accommodate large-scale and small-scale projects with one or more boxes. boxLIFE projects travel all across the nation. We use one-trip shipping containers that come from reliable resources. We take pride in the recycled boxes we select knowing that they have only been used once before.